Colm Duggan B.Arch. M.B.A. F.R.I.A.I. Grade 3 Conservation Accreditation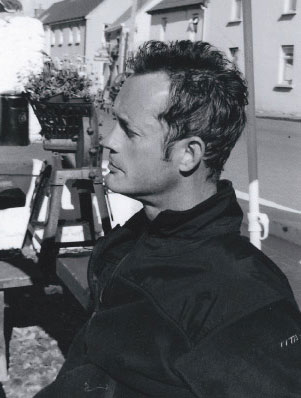 Colm is a Registered Architect and member of the R.I.A.I. Duggan Architecture is a Registered Practice with the R.I.A.I.
Colm graduated from UCD School of Architecture in 1987, and worked for 3 years in Australia and in the UK, during which time he gained considerable experience creatively adapting existing residential and commercial buildings. Upon returning to Ireland he focused on designing leisure and entertainment-related projects in Ireland, the UK, Germany and in the US, where he later spent considerable time developing fit-out systems for a worldwide entertainment franchise.
Having established an architectural practice in Dublin in the mid-1990's, he gained an MBA from UCD in 2003. Colm now lives and practices in Dublin, and works principally on private residential and bespoke commercial commissions. His enjoys the opportunities and challenges of working with existing buildings, the impact considered design can have on the quality of life, and the challenges posed by a need for sustainable building practices. Consideration of light, orientation, texture, and  space are key to his projects.